Northridge's Favorite Pediatric Dentists
Delivering smiles since 2006
Meet the Doctors
Meet the doctors and staff that have been delivering smiles in Northridge since 2006.
See Our Services
We offer a wide range of preventative, restorative and special dental services. 
Schedule Your Visit
We can't wait to meet you. Call or email us to book your first visit today. 
Welcome to Kid's Choice Dental
Kid's Choice Dental is committed to encouraging children to make healthy choices. Our goal is to empower children and parents through oral health care education. Following the guidelines of the American Academy of Pediatric Dentistry, we believe parents should establish a "dental home" by age one. As a pediatric dental practice, our doctors and staff have extensive experience and specialty training in treating children from infants to young adolescents, including children with special needs. Prevention of oral disease is an integral focus of our practice. In addition to teaching children proper brushing and flossing habits, we emphasize counseling of parents on areas of oral hygiene, dietary guidelines, and healthy oral habits. When treatment is needed, we offer a comprehensive range of services and behavior modification options including use of nitrous oxide, oral conscious sedation, as well as IV sedation.

"Great dental office for kids. My girls have been coming here since they were both 2 (now 4 and 6). They aren't scared of the dentist and I attribute it to the amazing staff here. They make sure they speak to the kids and explain what they are doing. Love this office!"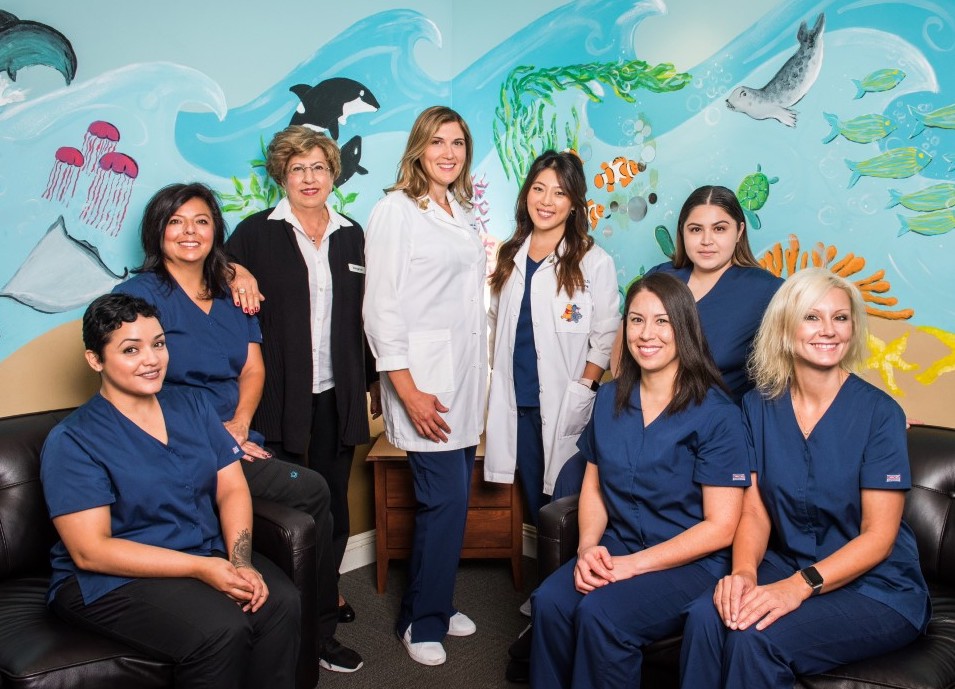 To Schedule an Appointment, Contact Us Below:
A member of our team will call you back as soon as possible.
18531 Roscoe Blvd.
Suite 207
Northridge, CA 91324
Phone: (818) 772-1800
Email: info@kc-dental.com
Monday:
Tuesday:
Wednesday:
Thursday:
Friday:
Saturday:
9am to 5pm
9am to 5pm
9am to 5pm
9am to 5pm
9am to 5pm
Appointments Only